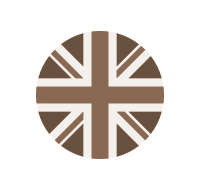 Liptov is rich in sights and tourist attractions. Here are some of them. For example, you will receive a 10% discount on admission to the Aquapark Tatralandia and up to 20% to the Thermal Park Bešeňová! We are constantly monitoring the current events of Jasná, all ski resorts, swimming pools, etc., so we can advise you and you will not be bored, even if the weather is not so inclined.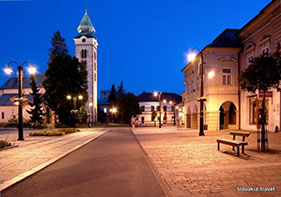 Town of Liptovský Mikuláš is both the administrative, economic and cultural centre for Central Liptov. Liptov forms a known part to the region of Northern Slovakia. On its territory are a number of temptations such as its splendid countryside, the underground beauty of its caves, thermal swimming pools and the Liptovská Mara water reservoir . Also to be found is a living archaeological museum, the ruins of castles, architectural folk buildings, museums, galleries and native folklore. There are also a wide number of possibilities for tourists such as water sports, cycling and Winter sporting activities. All of these activities attract thousands of visitors each year. With the growing number of tourists there has been a large improvement in accommodation, restaurant service and many new fitness and squash centres have sprung up as well as new saunas, solariums and other forms of entertainment.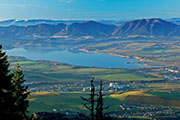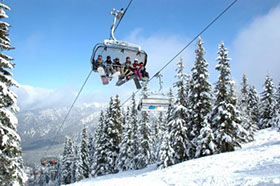 11 km / In winter you will be skiing and snowboarding on the longest ski tracks in Slovakia - in our northern resorts of Chopok (Záhradky, Jasná, Otupné) and in southern resorts of Chopok (Srdiečko, Kosodrevina). There are more than 50 km of down-hill runs (36 km of that are with artificial snow, 1,5 km with artificial light), there are 26 chair lifts, cabin cable way and ski lifts, with the total capability of 28 439 persons per hour. For those of you, who are more experienced, we have a challenge - steep dales of Derešov, Ďumbier and Chopok, where supporters of ski touring and snowboarding fans may demonstrate their courage. And what do you say to the possibility of checking it out from the bird's view? Our place makes it possible to enjoy the taste of winter paragliding! JASNÁ is also in the summer a lively and eventful area full of excellent opportunities! Mountain biking, rafting, horse riding - this are only few examples selected from our wide offer. For those of you who like to discover various retreats in the mountains in combination with outings in the fresh air outdoors, wait various hiking trails of all difficulties - from short walks to difficult ridge hiking. But it is lot more to discover: Demänovská caves, museums, monuments, cultural attractions, galleries - and the list is still not complete…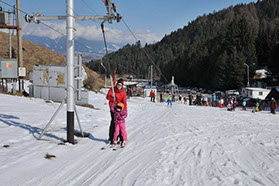 Závažná Poruba ski center – Opalisko
10 km / This centre is located on the northern slope of the High Tatras. It is 6 kilometres from Liptovský Mikuláš. The daily taken care tracks have a total length of 3500 m. Snow is guaranteed with an artificial snow cover if needed. Transport is represented with 4 ski lifts. Night skiing can be undertaken, although this must be arranged beforehand. Here it is both possible to snowboard and do cross country skiing. A ski repair service as well as ski schools for children and adults can also be found here.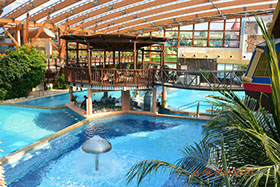 7 km / The Aquapark is in operation all year round thanks to thermal water that dates back to bygone centuries - approximately 40 million years ago. The mineral water of Tatralandia has beneficial effects on locomotive and respiratory organs. The precinct is situated on the territory of the Liptov region, just 2 km from the town of Liptovský Mikuláš, right within gorgeous scenery of the West Tatras on the northern shore of the artificial lake Liptovská Mara. The pools contain lots of water attractions: aqua-pontoons for walking, massage beds or sittings, water mushroom, watershots, points of issue, water streams, water swings, water volleyball and basketball, children's slides. In summer season you can use 3 seasonal pools with pure heated water with the temperature from 24 to 26 oC - children's giant pool with a castle, mini/slides and palm trees, 25 m swimming pool and a pool with 21 water attractions. As our guest you get 10% discount!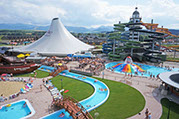 Bešeňová - thermal heart of Liptov
18 km / Outdoor pools with geothermal water were opened to the public in 1995, renovated and renovated in 2006, 2007, currently there are 8 outdoor pools with geothermal water, which springs from a depth of 1987 m at a temperature of 60.5 ° C. The water temperature in the pools is from 24 to 39 ° C. Available: 2 swimming pools, 5 relaxation pools -1 made of stainless steel (B1, B3, B4, B5, B6), 1 non-swimming water slide. 7 swimming pools are open ALL YEAR ROUND. The pools are suitable for all ages. There are various water attractions available in the leisure pools, such as underwater loungers on the edges of pools, water jets, water mushroom, water cup.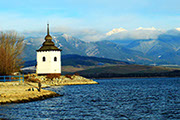 9 km / The northern shore to the dam becomes the target of both tourists and local citizens who visit there during the relatively short periods of summer heat. Visitors like to swim, row, water cycle, windsurf or take part in beach activities such as volley ball, street ball or mini golf or just simply enjoy lying and relaxing in the sun. There is also a sightseeing tour from the deck of the boat Maria, where a splendid view of the surrounding countryside can be enjoyed. The reservoir of Liptovská Mara is also the haunt of fishermen, thanks to its wide abundance of species, and the guarantee of a good catch. Sailing on the sightseeing boat.
5 km / The Liptov region is rich in subterranean spaces. There are many caves of which only a few are open to the public, but there are 3 caves whose beauty is admired every year by the thousands of visitors. In the Low Tatras in the Demänovská valley, is a uniquely formed caving system. Two of its sections are open to the public - the Demänovská Cave of Liberty and the Demänovská Ice Cave. The third cave accessible to tourists in the Liptov region is the Važecká Cave(31km) situated in the village of Važec.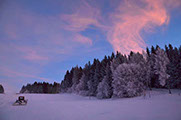 14 km / The Dolinky ski resort is located behind the village of Žiar in the Western Tatras. It is 13 km away from Liptovský Mikuláš. Two lifts take care of the transport. Artificially snowed slopes are suitable for beginners and less demanding skiers. Their total length is 650 m. Skiers can take advantage of night skiing.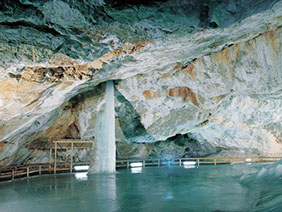 CREATED by Bizarrepublic and supported by Forest Skis